COMING TO BARCELONA IN THE SUMMER?
Barcelona in the summer is hot and humid, maybe not Miami-like, but the temperatures can reach 90°F with peaks of even 100°F. And since we are located by the sea, the atmosphere carries a lot of water steam and you will be sweating around the whole day.
Learn how to stay safe and avoid the heat as much is possible while you are visiting Barcelona.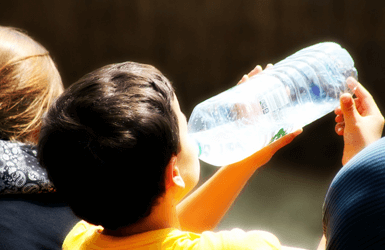 Here are our expert tips for summer travel in Barcelona:
Stay hydrated. The most important of our summer vacation tips: bring always one bottle of water with you, and keep drinking throughout the day in small sips. When possible, combine it with fresh juices such as the smoothies is sold at the Boqueria Market.
Get the right equipment. Buying a fan is a great idea: it doesn't take too much space and you can carry it around easily inside your bag. A light foulard will come handy to cover your shoulders during the heat hours. Baseball caps will definitely make you look like a tourist, but hey! preventing sunstrokes is more important than blending in with the locals…
Plan the outdoor touring for the first hours of the morning. Sites such as the Park Guell or the Hill of Montjuïc, are better done before noon. Later than that, it will be really hot until the Sun starts going down (and that's not until 5 or 6 PM…). The same applies for places with long lines such as the Picasso Museum, the Sagrada Familia church and la Pedrera/Casa Milà.
Alternate outdoors with places with our air-conditioning. If you have been walking around Barcelona in the summer for a while, plan to stay somewhere indoors with air-conditioning for a while. That can be a restaurant, a shop or mall, a museum…
Take a chauffeured tour. That's the best way to kill two birds with one stone! Your tour guide will be able to plan the tour in order to avoid the outdoors sites jeering the hottest times of the day. plus an official tourguide from skip lines, so you then need to worry about standing under the sun for over an hour. And after visiting a site, you will be getting back to your nicely air-conditioned car where your driver will be waiting for you to take you to the next place. Sounds perfect, doesn't it?
AND BONUS! Here is the last of our tips for summer travel: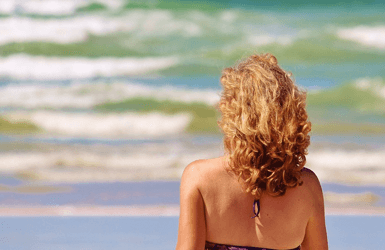 Bonus Tip. Swim in the sea or get in your hotel pool for a while at the end of the day, to remove any internal heat that might have accumulated in your body. If you haven't book your hotel yet, here are our favorite hotels with pool if you'll be in Barcelona in the summer. And check out our beach vacation safety tips, too!
So what about you? Share your tips with us by leaving a comment below! What are your best summer travel tips to avoid dehydration?